(212) 769-4851 Fax: (212) 769-4863
e-mail
441 West End Ave. Suite 1K. NYC 10024
PerDev for Children
Managing Learning Differences
We know that each child has a unique way of learning. Traditional teaching methods often do not address children's individual learning needs especially those with learning differences or learning disabilities. As a result, children who learn differently are often unable to master school work at the same pace as their peers. They may lose confidence in themselves as learners, feel powerless and unable to improve no matter how hard they try. Or they may give up trying altogether.
At PerDev we help each child achieve more by overcoming problems originating in perceptual development. We work with children and families to manage a broad range of learning issues including:
Learning Disabilities
Dyslexia
Attention Deficit Disorders
Developmental Disorders
Expressive/Receptive Language Problems
Memory and Organizational Problems
Social and Emotional Difficulties
The Mind-Body Connection
The body is our first teacher. It teaches us math. It teaches one to one correspondence, amount, equality, symmetry, weight, length, fractions, spatial and quantitative concepts. It is our first physics teacher. It teaches us about gravity, force, cause and effect, light and sound.
It gives us many of our first words, and it is our first sense of self. Our experiences and achievements accumulate in our bodies, as we learn the interconnectedness of what we sense and how we influence our physical surroundings.
Body awareness and perceptual motor development play a critical role in the foundation for learning at all levels. It's not just about degrees of coordination and motor mastery but about routes to developing higher order thinking and being a learner in all subject areas. This is especially true during the early stages of acquiring new skills.
What Went Wrong?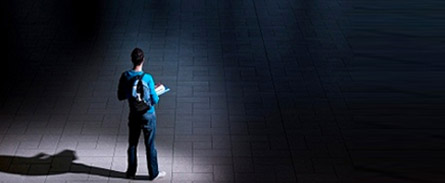 When a child is not meeting standard developmental milestones or is performing poorly in school, as parents we want to know why. There can be many social, emotional and physical issues in play, and no area can be discounted. One way of thinking about developmental issues is in the idea of the "missed appointment:" The concept that at a very early age there is a moment when a child is meant to develop a key perceptual ability as a result of a personal learning experience. When that "appointment" is missed, the child is left with a perceptual gap that hinders typical learning and development.
An Integrated Process
PerDev uses a therapeutic hands-on, integrated approach grounded in accepted developmental theory. Our goal is to identify perceptual gaps and to create new opportunities for the child to internalize essential perceptual experiences missed in early childhood. Our work is play. It is play that provides practice in problem solving, concentration and communication. An individualized program of specially sequenced games, puzzles and activities increases awareness and fosters growth. This guided practice gives repeated mediated experience with the essential connection of mind and body, thought and action.
A Collaborative Process
Through collaborative observation, consultation and evaluation PerDev practitioners create an individualized program designed to promote discovery and recognition of learning processes.
We work with parents and guardians to ensure that the learning continues outside of the PerDev Center, assisting them to create positive, productive learning experiences.
We often work closely with teachers and other educational professionals in the child's life, advocating for the child's needs and supporting the teacher-student relationship.